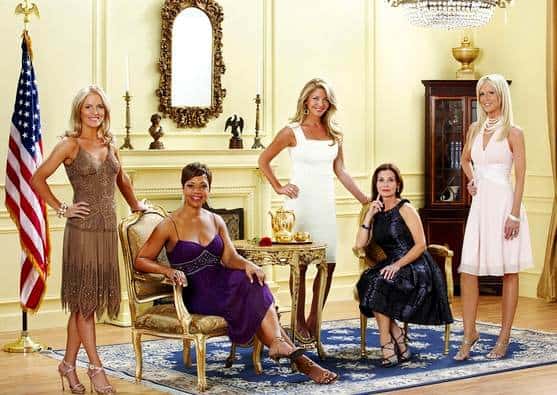 Out of all the Bravo Real House Wives series, I enjoy watching The Real House Wives of D.C.
I have to admit, before I elaborate on my must watch show, I was born & raised in D.C. AKA Chocolate City. But that has nothing to do with why I love this show. Well, maybe a little bit. lol
Although the stars of this show have their moments of drama, these women represent Class & Style. All of these women were already established, hard working people who do not have to fist fight, yell at, or spit on one another to get media attention to become stars of their show. These woman had jobs & were giving back to their communities way before Bravo came in on the scene to film their lives. These ladies are driven & full of intelligence. They are worthy of my faithful Thursday night view over popcorn & juice. However, as this season come to a close, I wanted to celebrate one woman in particular: Staci Turner.
What caught my eye about The Real House Wives of D.C. was the personal testimony of Stacie Turner. She is the only successful African American woman on this show. I am so very proud of Stacie Turner. She is a breath of fresh air & the total opposite of NeNe Leaks and the other hot ghetto messes on Real House Wives of Atlanta. Stacie is Married with two children. She graduated from Harvard University in which she received her MBA in Business Administration, & undergraduate degree in Finance. Has her own real estate business with Long & foster. She has a charity called Extra-Ordinary Life (http://www.extra-ordinarylife.org/) which brings attention to the lives & well being of adopted & foster children. Stacie is dedicated to bringing attention to the many life issues these children face on a daily bases. Who is a better role model to help teach the young people how to belive in their selves besides Staci Turner? I watched Stacie discuss her charity on Fox 5 News a few weeks ago.....Here is her clip.
I love this cast, but I do not always agree with their views or values. I believe that marriage is between a man & a woman. Homosexuals should not be given the right to stand in the sight of God and make a mockery of a union God established to be a Holy Covent for a man &woman. I find it very very interesting the role Bravo plays in the promotion of the Homosexual Agenda. I feel that Homosexuality is glamorize in the Real House Wives Franchises. God created Adam & Eve, not Adam & Steve. I do not hate or come down on people who may choose to live a Gay life style, because I have love for all people. Satan has (in some shape & form) tempted us all in this area. We all know that he is a lier. I believe that all people have the right to live a happy life & should not be discriminated against but I say "NO!" to Gay Marriage.